CBT
CORPORAL PUNISHMENT
FACESLAPPING
FINANCIAL DOMINATION
FOOT DOMINATION


HEEL DOMINATION
HEEL WORSHIP
HUMILIATION [VERBAL/IGNORE/PHYSICAL]
HYPNO
MINDFUCK
RELIGIOUS SCENES
SISSIFICATION
SPITTING
STOCKING/HOSIERY WORSHIP
TEASE & DENIAL
TRAMPLING
REAL-TIME & REMOTE SESSIONS
I am accepting applications for limited and vetted Real Time sessions in NYC. 
While I am always discerning & selective, current world events make My Rules that much more uncompromising. Naturally, as My well-being is paramount, proof of Negative Covid test results will be mandatory, and detailed info will be discussed upon applying. Also to this end, I favour fewer, longer sessions, where 2 hours is the preferred minimum.
Initial Tribute is required for session consideration. I will be noting your ability to follow directions as well as your enthusiasm for making an excellent first impression. Failure to follow this directive will result in the dismissal of your application. Initial Requisite Tribute (commensurate with your will to impress), references, and additional documentation, will be required in order to Serve Me, all of which are non-negotiable.
See Tribute page for information on fulfilling the latter.  The acceptance of your session application is entirely up to My discretion.  Make sure you have read all My policies.
CASH MEETS
I love to have cold ~hard~ cash presented at My feet while humiliating you in public.  Consideration for these sorts of meetings are also highly vetted and only considered for those who have served consistently prior to.  There will be a minimum for meeting, as well as a deposit of 50% required.  As always- Tribute to Impress, and Serve Devoutly to stand out.
All sessions will, of course, depend on My availability & necessitate advanced scheduling. (This may take anywhere from 3-7 days). All applications, inquiries, etc will be replied to in accordance with My busy pre-booked schedule, but you are likely to receive some form of reply within 3 days.
*Gifts, Tributes, and other concrete forms of adulation certainly help in getting My attention for those that are eager to stand out above the rest.*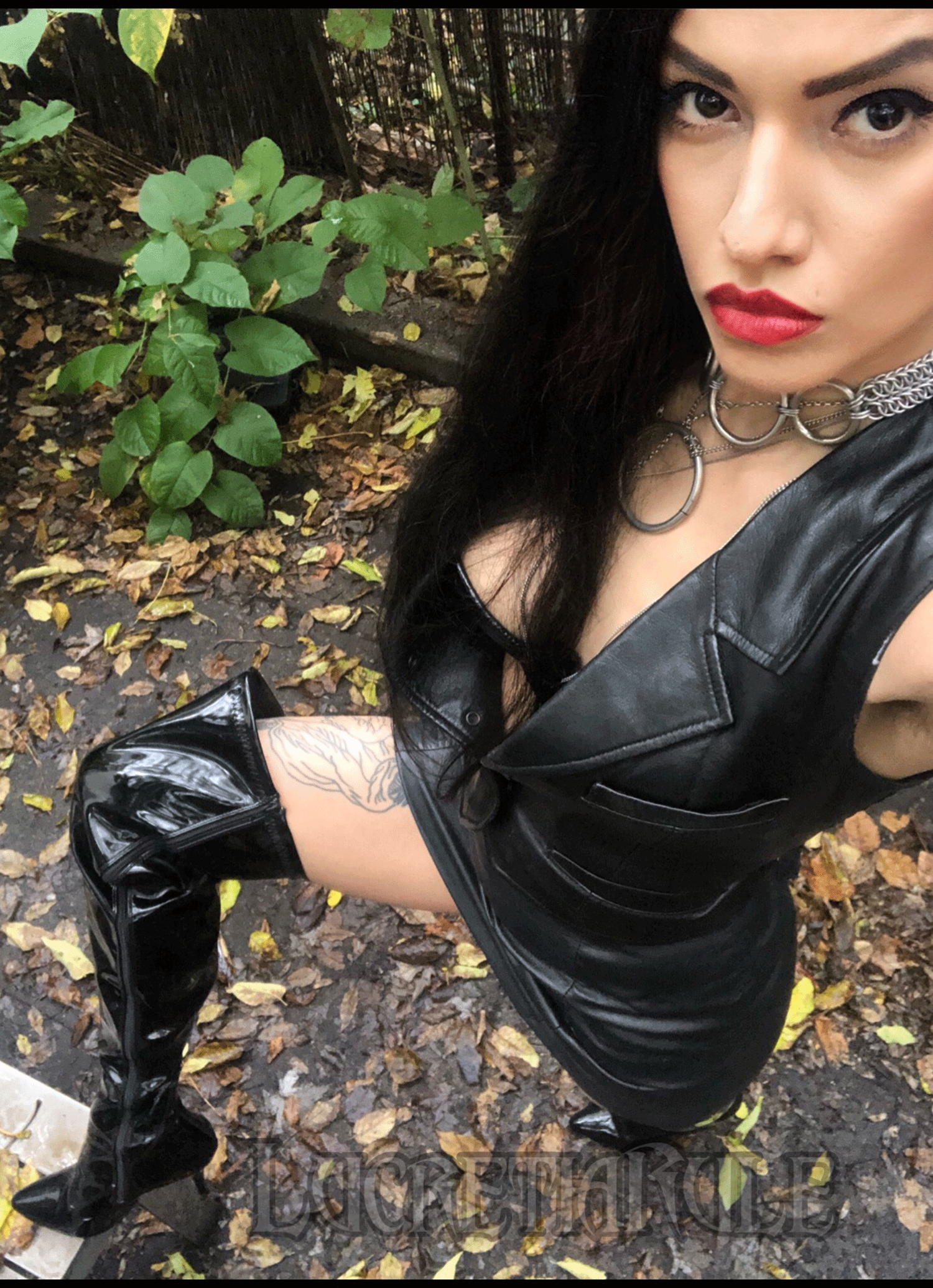 -I do not engage in ANY switch or sub scenarios.
-I do not engage sex or in Anything that ends in "job".
-I do not offer FTT/hardsports.
-I do not engage in race/incest play, nor anything involving minors or animals.
you are Never to touch Me in Any way unless instructed/given permission to in a worship session.  Anything remotely violating this will result in the immediate termination of your session with No Refund.
you will always address Me by one of My honourifics. My preferences may shift to adapt to My mood, but Mistress or Domina are appropriate defaults, though sometimes you may be instructed to call Me Master and in other moments you may find yourself compelled to refer to Me as Queen or God.
Show up On Time.  Your failure to do so will cut into your time, and more importantly inconveniences Me.

Personal hygiene is important!  Be clean, presentable and in head to toe suitable condition to be in My company.

Make sure you are in good condition to session- eat, hydrate yourself, have energy to engage.  You are not to show up intoxicated.
50% Deposit paid in advance will be required to hold your appointment.

I have a 24 hour cancellation policy.  In the event of necessary change you will be able to reschedule (My availability pending) with more than 24hrs notice.  Otherwise your deposit will Not be refunded.
VIRTUAL SESSIONS
For those not fortunate enough to be in the NYC area, or otherwise needing to Serve from afar:
PHONE/TEXT
CAM
Cam sessions can be conducted via Skype or NiteFlirt.
Skype sessions will require both the 1 time purchase of My Skype ID, in addition to an initial pre-session dialogue. Upon completion of purchase and should your contact info be appropriately noted, you will be contacted to solidify details.  Skype sessions are to be paid in full in advance, no exceptions.
FAN SITES & CLIPS
(good boys will use My sign up code!)